We're ready to help amplify your impact with up to $10,000.
Liberty Mutual and Safeco have a rich history of supporting local and national causes on the corporate level, with employee involvement and through programs with agents.
Independent Agent Giving is exclusively for insurance agents appointed to sell Liberty Mutual Small Commercial or Safeco Insurance. We depend on our agent partners to show us how and where to invest in their communities to help grow and sustain them.
People want to know: how are you giving back?
According to our recent survey, about 96% of independent agents are involved with nonprofits and other causes in the community.
This stat is meaningful not only for the countless individuals who have received care and support, but also for business when you consider that 84% of consumers say it's important for a company to be involved with charitable giving. Half of Americans say they would switch to a company that supports causes that align with their beliefs. And for Millennials, the audience we're all trying to reach, 61% agree with that statement. (Mintel Market Research, 2018).
Join us
If your agency wants to start or grow a community giving program, Liberty Mutual and Safeco are your partners to: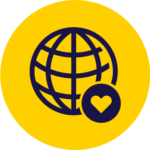 Build a stronger community through service hours
and donations to nonprofits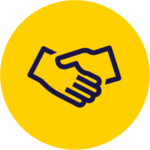 Break through a noisy market to attract
community-minded clients by showing you care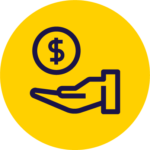 Donate up to $10,000 for the nonprofit you support and
spread their mission throughout your area
You can help!
It's easy to help nonprofits win money. Check out the latest Change Agents™ contest and Make More Happen™ Awards.
Participate