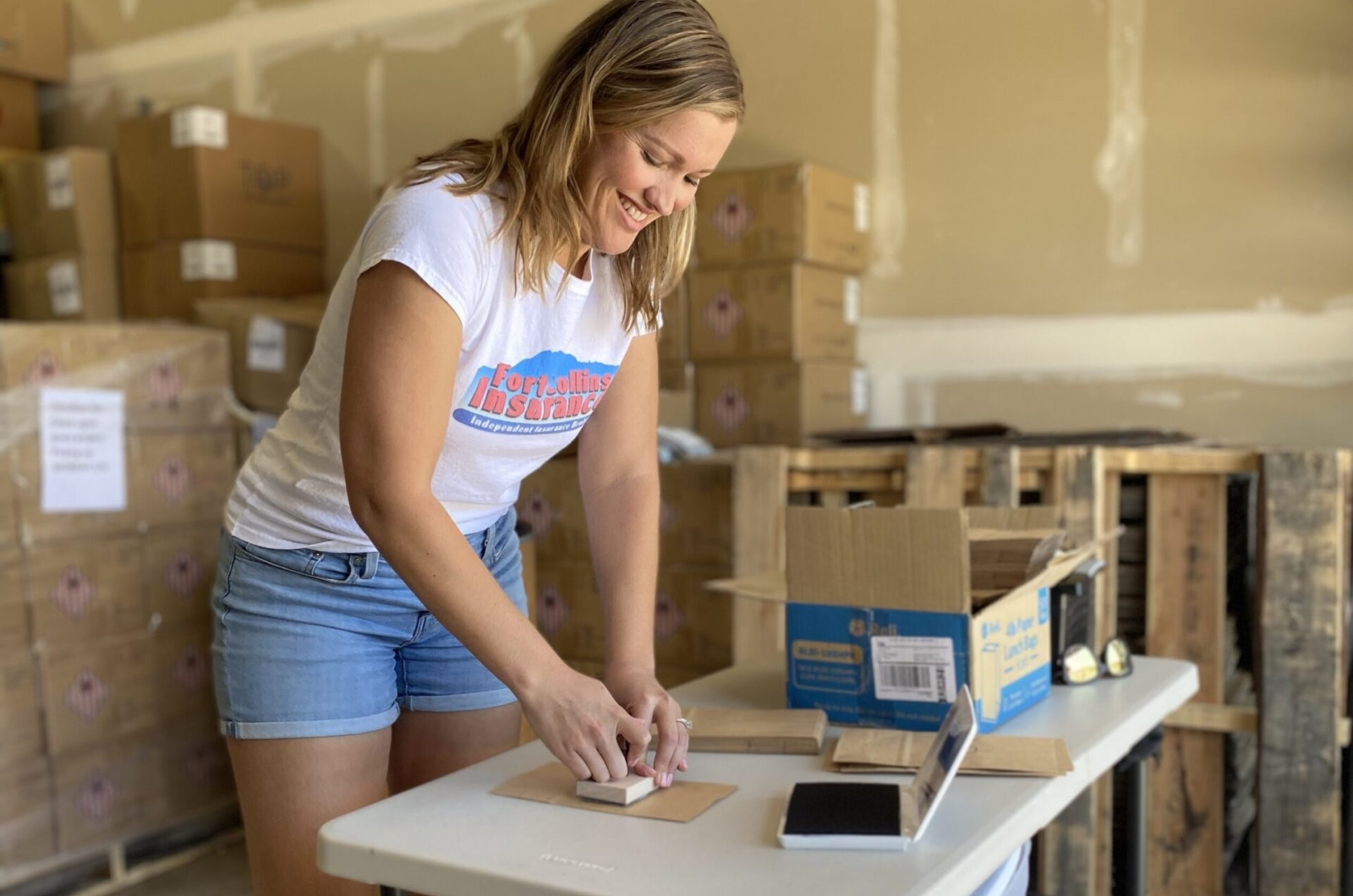 You don't have to start big. You just have to start. For many agents, figuring out how to get started with a nonprofit is the hardest thing about community engagement.
Choose a cause, together
Agency employees are key to implementing a giving program that everyone can get excited about. Most are willing to get involved, but they need to be asked first. And they also want to be involved in the process. Here are a few questions to ask your team:
What causes are you passionate about?
What local problems do you want to help to solve?
What skills and interests do you have that could be applied to a giving program?
How do you want to give back (time, expertise, money — or combination of these)?
Chances are, many of your employees already give back, and they would appreciate the added support from the agency. If an organization an agent supports aligns with the values of the agency, that employee can make a warm introduction to key contacts to quickly find out what's needed and how the agency can become more involved.
To be fair, volunteering is not everyone's cup of tea and asking colleagues to give money to a cause can come with its own set of agency rules and guidelines. For folks that may be hesitant to do either, a simple conversation to find out how they can be involved within their comfort zone promotes inclusivity and camaraderie.
Choose a lead
Over the years, we have seen agencies structure their charitable giving in many ways. If you're a one-person agency, getting involved with a group of other small business owners is an effective way to make a consistent impact and network with like-minded people. We've also seen owners start their own nonprofits. Some larger agencies even have paid positions that focus on community relations. It's all about what works for your agency.
But whatever the size of the agency, it's best to identify a person, or a team, to lead the giving efforts. Enlisting more than one person doesn't mean your agency has to do more but it does ensure that the responsibility is shared.
This person or team would be responsible for:
Charity communications
Be the point of contact for the nonprofit and find opportunities to give or volunteer
Provide updates
Keep your goals — and progress — top of mind at the agency
Promotional content
Supply agency giving information to the marketing team to add to policyholder communications
Choose a project
Once you've determined which organization you'd like to support, get in touch with them. Set up a meeting to discuss what your agency is aiming to do, and more importantly, to find out what they need.
To make this conversation as productive as possible, make sure you have a good idea of what your team wants to do before you meet with a nonprofit. This will help you find the right fit. Some opportunities are obvious, such as a food bank that always needs volunteers to sort and pack food. But others are less obvious, or very specific, like those at a homeless shelter. What's more, some volunteering positions require background checks or special training to help them fulfill their mission, such as those working with youth.
Timing is another important factor to consider when choosing a project. If you're asking employees to volunteer during business hours, then consider it part of their job. A recent survey in partnership with the Big I found that 74% of agencies we surveyed volunteer as a team, and 69% offer paid time off for their employees to volunteer. And we hope to see these numbers grow. For hands-on volunteer projects during the day, agency teams can work in shifts to ensure that business can continue uninterrupted.
Don't be afraid to get creative with ideas for projects that raise visibility, money and friends for your partner nonprofit. Run your ideas past your nonprofit contact to ensure that they are prepared to participate. As many of us have found of the last few years, virtual fundraisers are on the rise and allow for tons of creativity to get attention for your cause.
Here are a few ideas that we love:
Once you choose a nonprofit to support and begin pitching in, you'll soon see the positive results of your efforts. The important thing now is to be consistent and keep showing up. You may even find new ways to contribute. And as the relationship grows, you'll discover another key aspect of any successful giving program — spreading the word.