Make More Happen 2023 winner's toolkit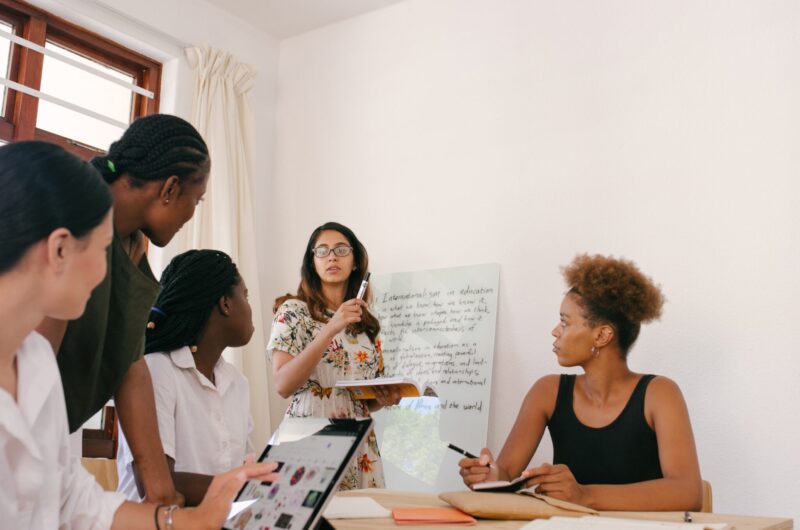 Congratulations!
Congratulations on your selection for a 2023 Make More Happen Award! Liberty Mutual and Safeco Insurance are proud to celebrate you, our agent partners and their nominated nonprofits, for the positive change you create in the communities where you live and work. We are also excited to collaborate with you to spread the word about your good deeds and inspire others in your community to give back and get involved.
This page is dedicated to ensuring that you feel prepared and have fun participating in the Make More Happen program. We are here to help you along the way so please never hesitate to reach out with questions. Please always "reply all" on our email threads. This helps keep everyone on the same page and get your questions answered quickly.
Liberty Mutual + Safeco contacts
Alexis Holzer
Sr. Marketing Manager
email
o: 206.664.9662
Reach out about the program, donations, blog story, your customized marketing materials and social media posts.
Tilson PR contacts
Mariah Kulkin
Account Manager
email
o: 561.998.1995
m: 774.279.2148
Samoa Arbulu email
Sonali Koul email
Account Coordinators
o: 561.998.1995
Reach out to us about the local media outreach, press release materials, thank you photos and media placements.
About the Make More Happen Awards
Media outreach made easy
Don't worry, we'll do all the work to reach out to your local media outlets about your story. Tilson PR has worked on the Make More Happen program since 2016, helping raise awareness about nonprofit causes in hundreds of communities across the country.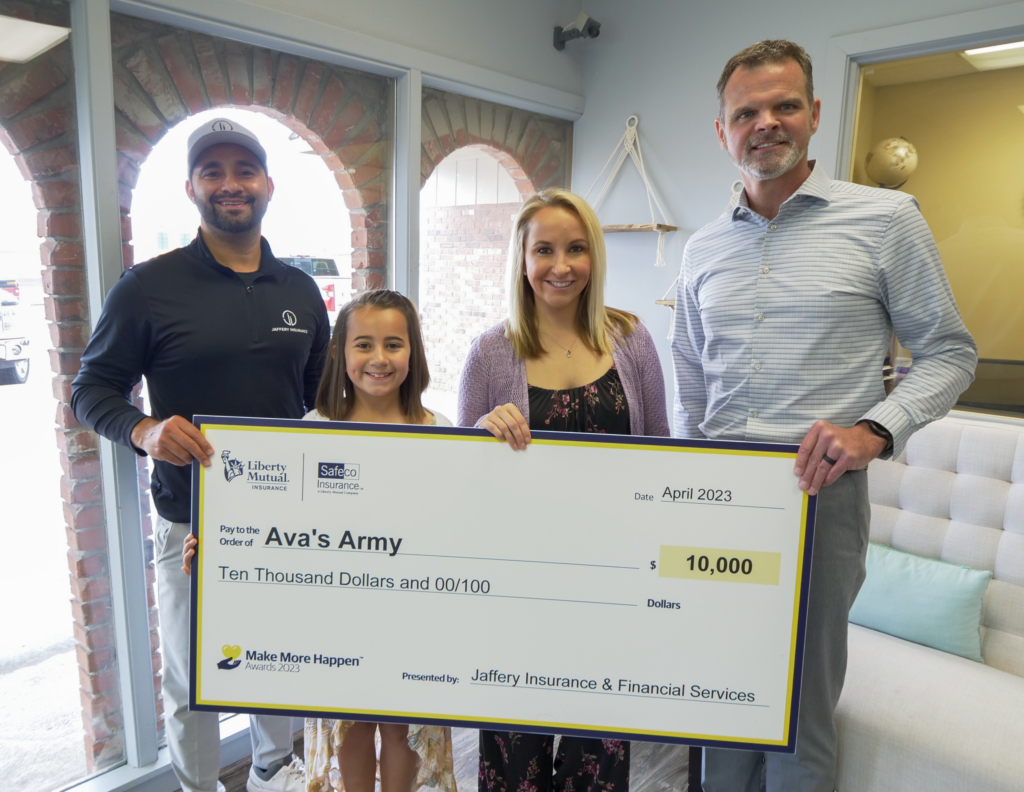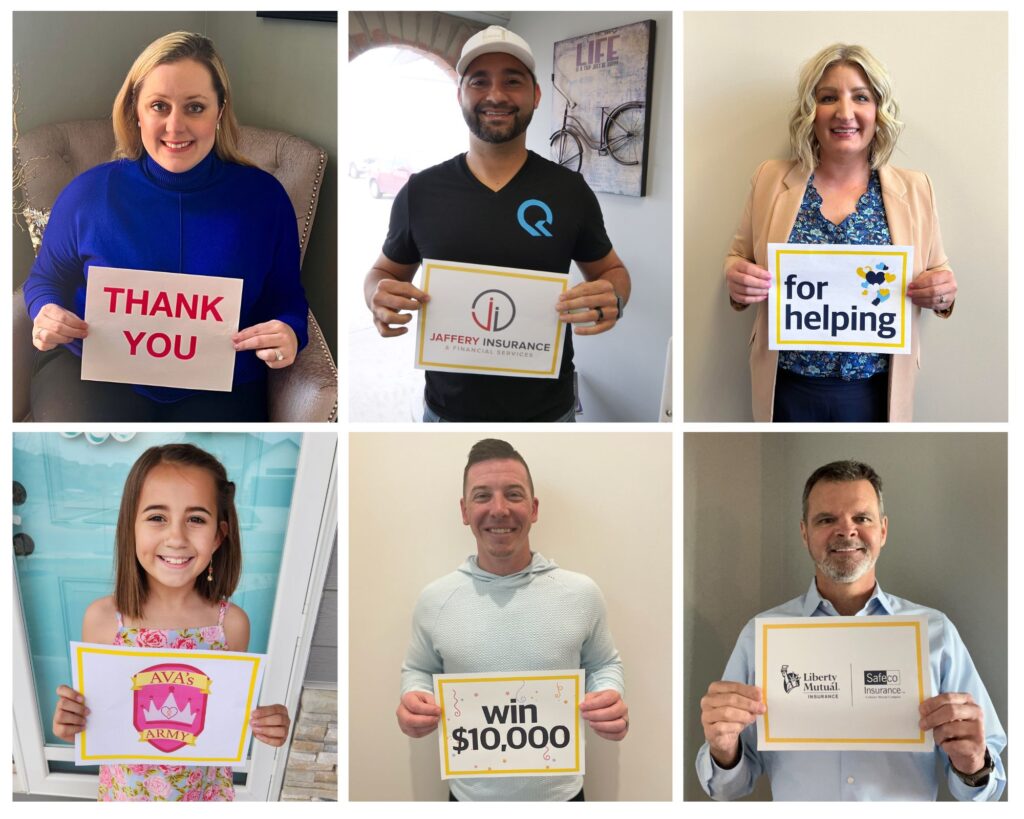 Voting on AgentGiving.com
You'll have about a month to reach 500 votes on your Make More Happen Award story to double the donation to $10,000. Visit our current winner stories to vote for them and experience how easy it will be for your community to help your team win!
It's up to you!
Utilize social media, email newsletters, direct mail, signage, your website and any other owned communications channels to let your community know how to vote for you. Get creative promoting all the great things the nonprofit does to help those in need!
Two ways to vote
There are two ways to vote: click the vote button on your story and/or comment at the bottom of the story. Votes will update in real time, so you'll know how close you're getting to your goal. We do not collect user information.
Have fun!
You are not in competition with any other teams, and we often see teams with a solid promotional plan will reach their goal in a week. We hope that you have fun and that this campaign generates lots of well-deserved recognition and inspires others to get involved.
Please note that all voting must occur on your award story.
Marketing your story and cause
Online Marketing – Agency Resources
The below video segments will help you make the most out of marketing your award story on social media. Start with the three sessions below that pertain to cause marketing. These videos are only accessible to agents via the Skilljar training platform.
Grow Your Audience
Want to pump up your Facebook following ahead of your story? Use these free tactics to reach and engage your target audience (19 min video)
Create awesome posts
Ensure your posts are timely, positive, easy to comment on and visually attractive to inspire your community to share your award story! (12 min video)
Drive post engagement
Find out the four things you should include in every post to drive engagement. Think about how to use a Facebook event to generate buzz about your story. (11 min video)
Local efforts go a long way
Most of the votes for your story will be the result of your marketing efforts. Your community wants to help you win – they just need to know how. We will share a Google Drive folder with you to download marketing materials to use in your outreach.
Images and video
We will provide a few images and a video you can use to promote your award. Kayla will reach out with more information. Send additional volunteer photos to Kayla as soon as possible so we can include them in your story and media outreach.

Customized copy
Customized copy for email, social media posts and more is provided to use across your communications channels. Feel free to copy and paste or use it as a jumping off point to create your own communications.
Collaboration
The teams who quickly reach their goal work together to coordinate their marketing efforts. We'll feature your award on the Liberty and Safeco social media pages, but we see that a majority of the website traffic comes from your personal outreach locally.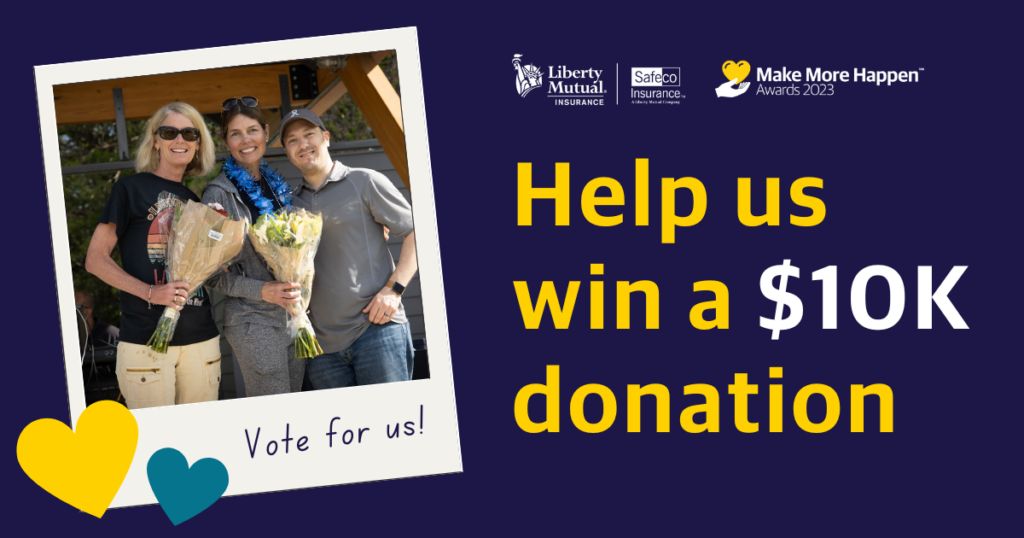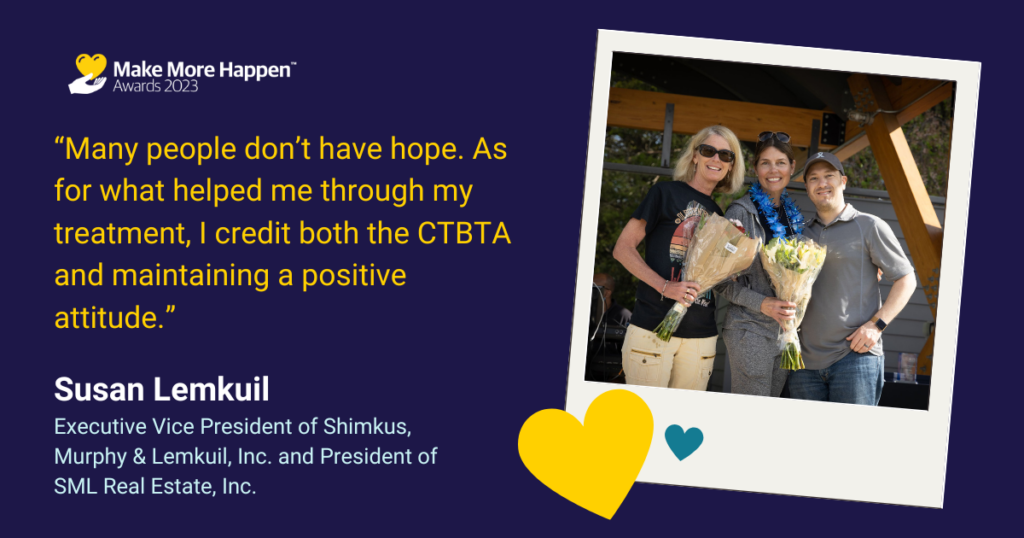 A series of images like the ones above will be created from the photos submitted in your application and added to the shared folder for you to use throughout your campaign.
Additional resources
Follow and like Liberty Mutual and Safeco on all social media channels and be sure to tag us!

If you do not already have permission, please send the link to our photo release form to people shown in any additional photos you send to us. In the comments put: Agency name + Nonprofit name MMH award.
FAQs
Provide feedback / approval on feature story.
Provide feedback / approval on your press releases to Tilson

The donation check will be requested within one week of reaching your $10K goal, which you should receive within a month. You also have the option to receive a wire transfer. Please send the W9 for the nonprofit to Alexis.

Tilson PR will conduct outreach to all local media for your news release and media alert including traditional print and online outlets, TV stations and radio affiliates. Media coverage is not guaranteed, but we we will share secured stories in real time so you can share them out to your networks. We will also provide a full recap towards the end of the MMHA season program.


Media outlets typically work 1-2 weeks in advance while some post content within a few days of receiving the news. If there is breaking news, this could also affect the timeframe of the news coverage.