Feeling inspired? Apply to Change Agents – Fighting Hunger by March 12, 2021 and you could be a winner just like JGS Insurance. APPLY NOW!
Our agency has moved four times in the last 35 years, and every time, we've used Lowy's Moving Service—the Lowy family, their company, and the Move For Hunger nonprofit are all well-known in our community. So when they asked us to support a "Truck Pull" fundraiser last year, we didn't think twice.
Move For Hunger was founded when Adam Lowy began noticing how much food was thrown away during the moving process. After just one month of asking customers if they had any food to donate, he had collected more than 300 pounds. Today, the nonprofit has a network of moving companies all around the U.S. and Canada, asking that simple question. And since it began, that 300 pounds has grown into nearly 17 million.
The organization also assists with community food drives, participates in cause marketing campaigns, and helps create employee giving programs. It's really amazing what they have been able to do since 2009.
The Truck Pull was a fun competition to see which team could be the fastest at pulling a moving truck (not full, thankfully!) 100 feet. We were one of the main sponsors, and we also hosted it at Bell Works, the complex where our office is located—which gave us a great opportunity to have a little friendly challenge with other companies here. Our agency had three teams of eight members, and the event ended up raising more than $12,500.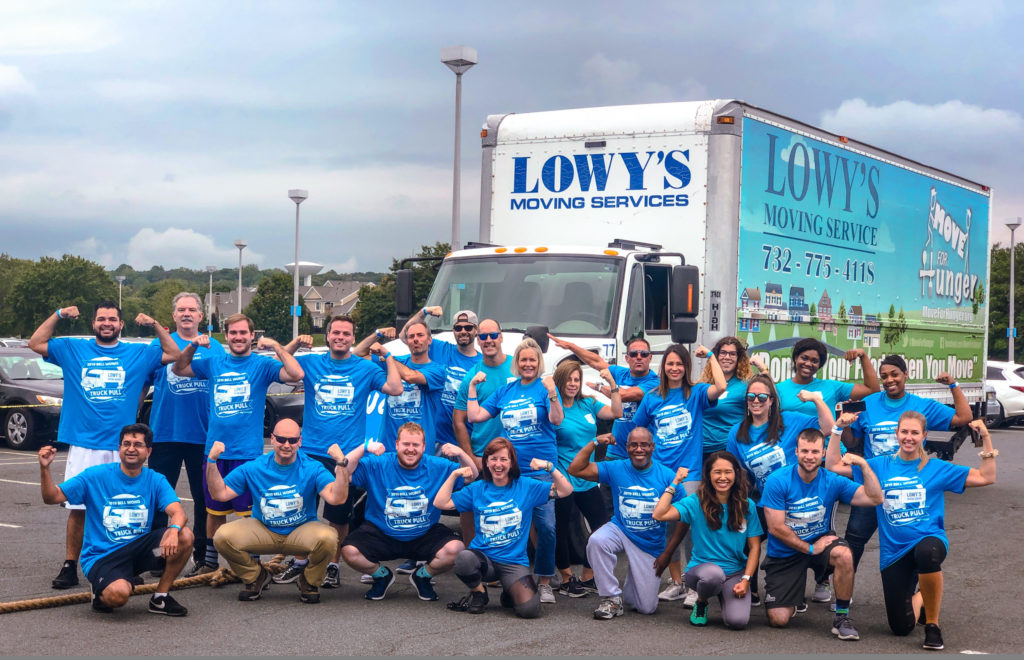 At JGS, giving back is ingrained in our culture. We fulfill holiday wishes for over 70 children each year, volunteer with the Boy Scouts, raise awareness for the American Heart Association, and more. We coordinate company events, but we also just introduced a "Volunteer Time Off" program that gives each employee 16 hours of paid time each year to volunteer. That's a total of 1,800 hours for local charities.
But it doesn't take a big program like that to get started. Really, all any agency needs is one project to get the ball rolling. Maybe it's a half-day event somewhere close to the office, where employees can meet in the morning to volunteer and be back at their desks in the afternoon. Or even a small food or winter coat drive that is done right at work.
We have found that our commitment to giving back does more than strengthen the community as a whole—it also creates a strong sense of community among our people here at JGS. And that's something that would benefit any agency.