Thanks to Fournier Group reaching their 500 votes + shares, Edwards Center won a $10,000 donation from Liberty Mutual and Safeco Insurance to further their mission to enhance the lives of individuals with developmental disabilities and help them reach their highest potential. Congrats to the team and thank you for supporting them!
You could say that Dirk Fournier was destined to work with Edwards Center.
In his childhood, Fournier, CEO of Fournier Group in Portland, Oregon, played soccer with a classmate who had Down syndrome—and the two forged a bond he remembers fondly.
A similar story led to the founding of Edwards Center, which enhances the lives of individuals with developmental disabilities and helps them reach their highest potential.
Decades ago, founder Jean Edwards met a neighbor with Down syndrome—a lifelong friendship that shaped Edwards' career path, as she eventually became a Special Education professor at Portland State University. It also sparked her to establish Edwards Center in 1972.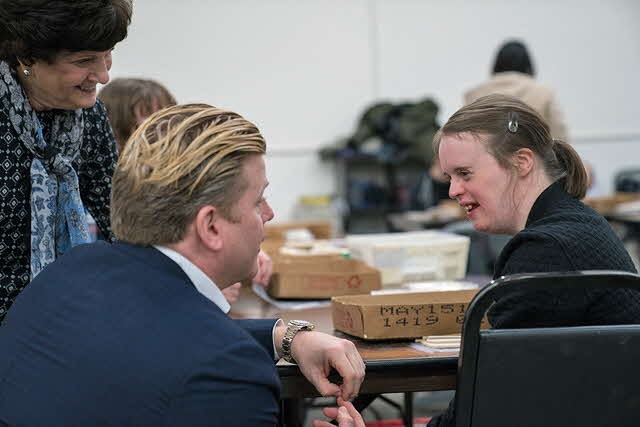 Still making an impact
And today, both Fournier and Edwards continue to make an impact for these individuals.
The center serves adults ages 18 and older with autism, cerebral palsy, seizure disorders, and other developmental challenges, said Edwards, who now serves as president emerita for the organization. From vocational and recreational programs to housing in group homes, offerings are aimed at long-term benefits—providing participants with the best chance to be a part of the world around them.
"Some come to us who otherwise could face homelessness, or who have an aging parent that can no longer care for them," she said. "We want to preserve their dignity and independence, while giving them opportunities in all aspects of their lives."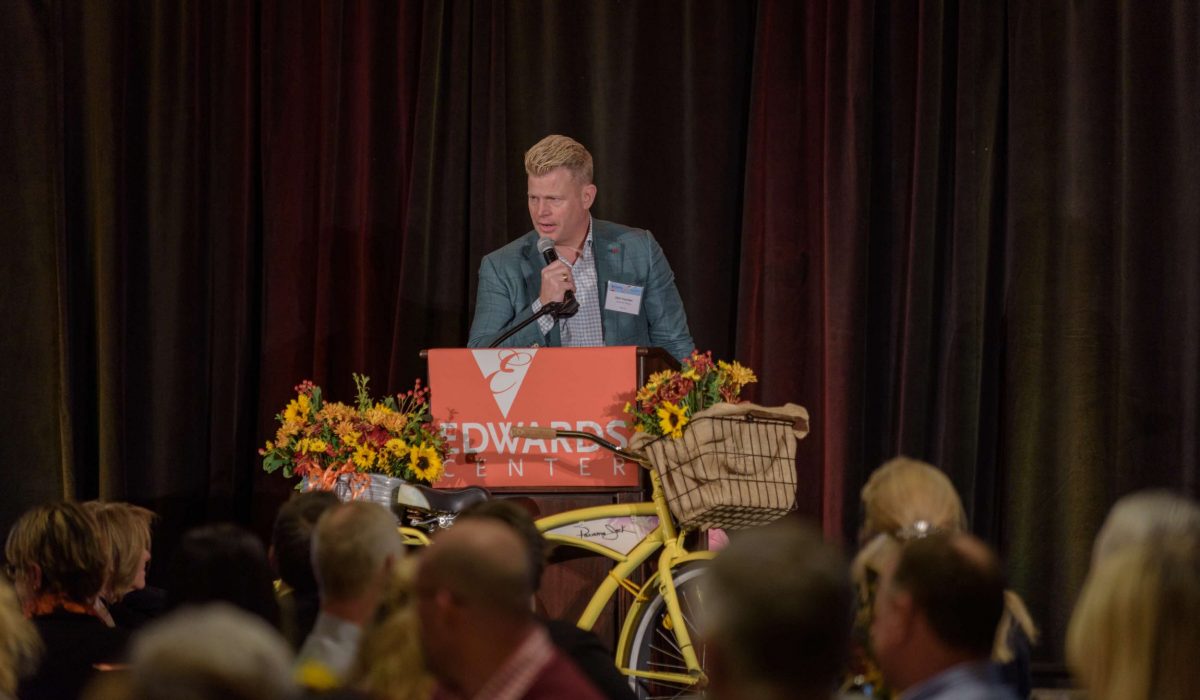 An MC — and much more
Fournier first got involved in 2012, after learning about Edwards Center from a client. For the past five years he has emceed the annual gala, which is the center's biggest fundraiser. But his volunteering—as well as support from others in his agency—goes far beyond just one event.
"When we help Edwards Center, we know we are making a real difference for a deserving organization and families with crucial needs."

Dirk Fournier, CEO, Fournier Group
Between 5-10 Fournier Group employees participate in various projects for Edwards Center about twice a year, including book drives, group home renovations, and more. And while COVID-19 limited volunteer opportunities, a group from the agency recently helped staff a vaccination event at the center, monitoring residents for side effects, taking temperatures, and even directing traffic and parking.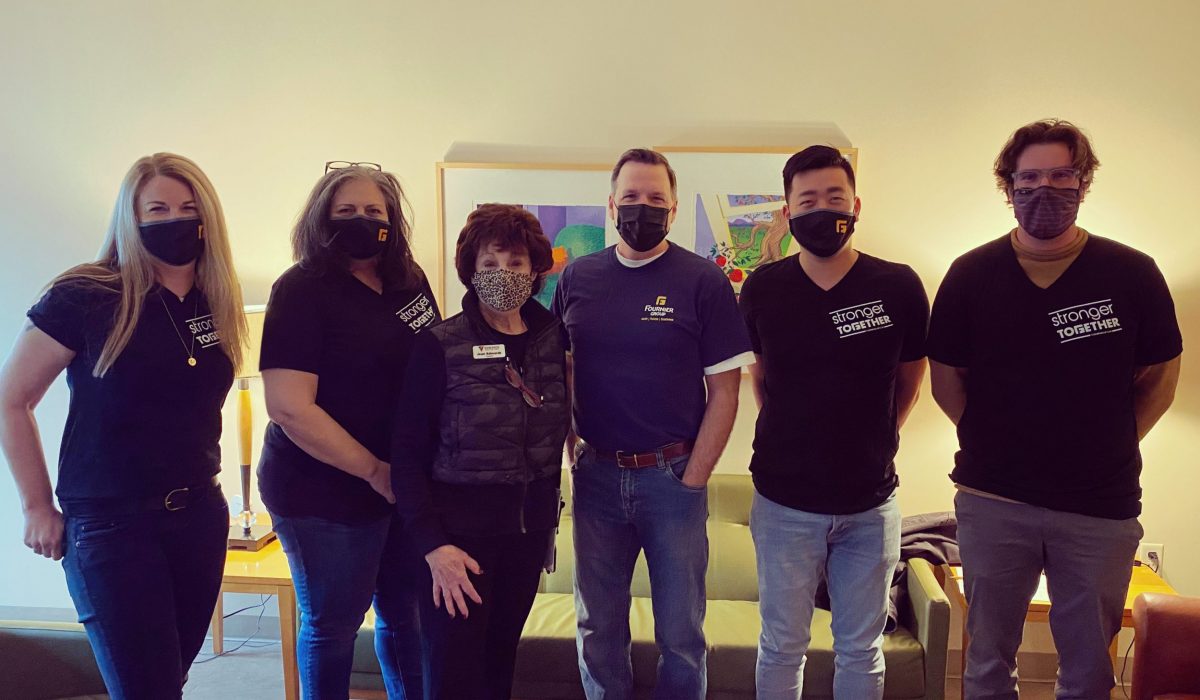 'Life-changing work'
"When we help Edwards Center, we know we are making a real difference for a deserving organization and families with crucial needs," Fournier said. "It's not a household-name nonprofit with a high profile. It doesn't have a big endowment or operating budget. It's a local organization that cares deeply about enhancing the lives of the people it serves, and does life-changing work. Jean's energy is contagious—she and Edwards Center inspire us to do better."
A 2021 Make More Happen Award—and a donation of up to $10,000 for Edwards Center from Safeco and Liberty Mutual on behalf of Fournier Group—will help make a difference, too.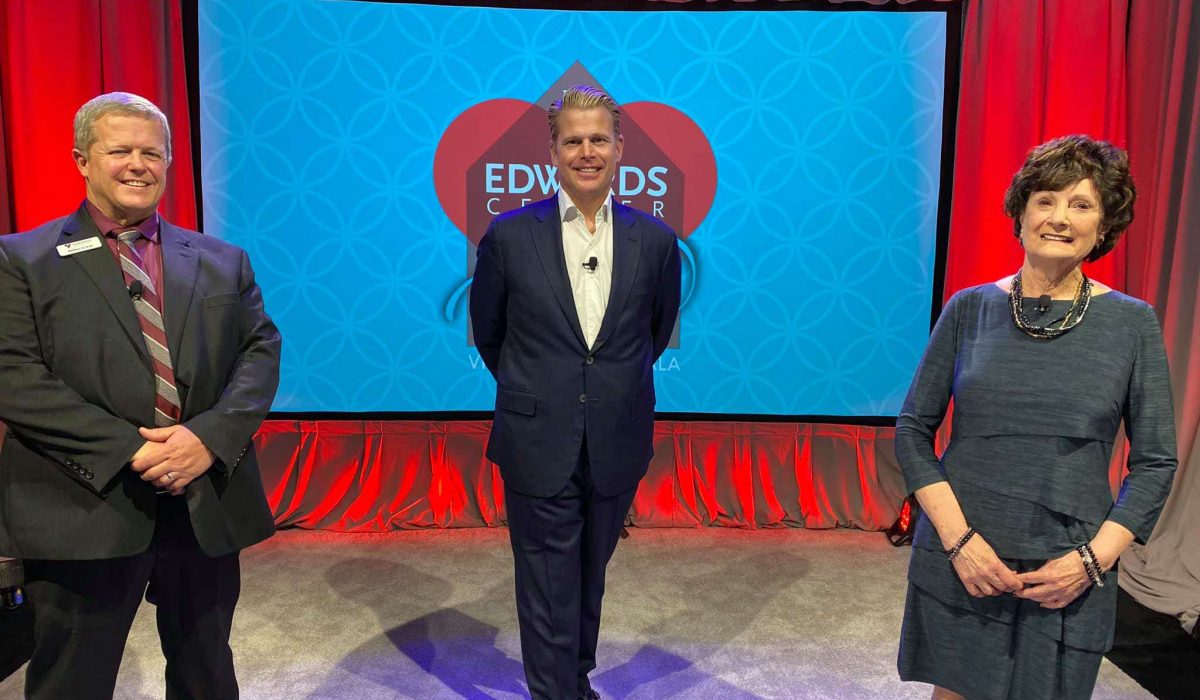 That amount could fund an evacuation and warming center, along with beds and meals, in times of crisis for Edwards Center participants.
"Having Dirk as an advocate has opened so many doors for us," she added. "He believes in our work, speaks passionately about us, and has helped us reach higher goals. We consider Dirk and the Fournier Group team part of the Edwards Center family."
Help Fournier Group spread awareness about Edwards Center, and help them win $10,000 at the same time! Use the social share buttons and leave a comment below to help them get to 500 combined votes and comments. Learn more about Fournier Group and Edwards Center.