All Pro Insurance Agency reached their goal of 500 votes + shares and won a $10,000 donation from Liberty Mutual and Safeco Insurance to spread awareness for Eastlake Youth Basketball, whose mission is to provide adults with developmental challenges the best chance to be a part of the world around them. Congrats to the team and thank you for supporting them!
Sometimes, sports can mean more than the game itself—a lot more. Dane Frasure has seen that first-hand through his work with Eastlake Youth Basketball in Eastlake, Ohio.
And in one instance, it might even have made the difference between life and death.
"One high-school-age player in our league had been hanging out with the wrong crowd," said Frasure, the owner of All Pro Insurance Agency in Eastlake and
longtime league coach who also served as president from 2015-2019. "Because he had practices and games to go to, he eventually lost contact with the people who were leading him down the wrong path. The night before one of our games, three of them were shot—and he is convinced he would have been, too, if not for the league."
Transformational opportunities
That's an extreme example, but it's a testament to the positive outcomes that Eastlake Youth Basketball makes possible. The organization, founded in 1968, serves about 400 kids from ages 4-18 in four counties, according to current president Logan Shreves. And a division for players with developmental disabilities includes players from ages 4-40.
"Just playing basketball has given them confidence, new friendships, and a different outlook on life."

—Dane Frasure, owner, All Pro Insurance Agency
Frasure has seen the transformative effects of that as well—he started the Adaptive Division after seeing kids on the sidelines yearning to play. "I had a parent tell me about how becoming part of a team helped their child overcome issues with isolating from family and friends," he said. "Just playing basketball has given them confidence, new friendships, and a different outlook on life."
Nobody is turned away, regardless of financial situation or playing ability, said Shreves, who also played in the league as a kid and coached as a young adult. That means donations and volunteers are crucial: Eastlake Youth Basketball typically needs about 50-60 people to coach and perform other duties during any given season, while most funds come from local businesses and an annual fundraiser.
Pandemic challenges
The league wasn't able to operate in 2020 due to COVID-19, which also hampered fundraising efforts—but a 2021 Make More Happen Award also will help get the ball rolling again. The honor includes a donation of up to $10,000 to Eastlake Youth Basketball from Safeco and Liberty Mutual on behalf of All Pro Insurance Agency.
The funding will help with paying for gym time for 400 games throughout the next season, along with uniforms and referees. It also will play an important role in purchasing the special equipment disabled players need to take part.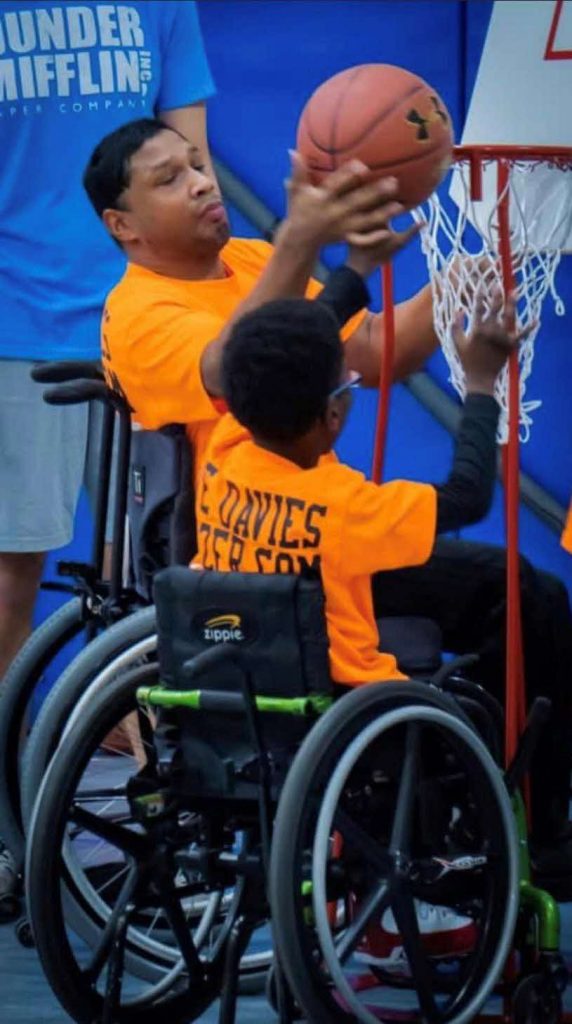 Ready to play again
Both Frasure and Shreves are looking forward to getting kids back on the courts, and Frasure has All Pro clients waiting in the wings to support the league, too. "Whatever the league needs from me, I'll be there," he said.
Shreves is well aware of that dedication. "Dane is an invaluable asset to Eastlake Youth Basketball," he said. "He has given tremendous guidance, been a sponsor, helped with our website, and made valuable connections for us with schools and gyms. We look forward to working with him and All Pro for years to come."
Cheer the team onto $10,000 by using the social share buttons to add their story to your feed and leaving a comment below. Learn more about All Pro Insurance Agency and Eastlake Youth Basketball.