From the moment Gus Marchetti walked through the doors of Traurig House, he knew how important the program was to those struggling to regain their independence and return to meaningful lives after a brain injury or stroke.
The facility, part of Gaylord Hospital in Wallingford, Connecticut, is the only transitional living center for brain-injured patients in the state—a stepping stone between the hospital setting and home.
Traurig House serves individuals like "Ron," a middle-aged man who recently was recovering from a brain injury suffered in a motorcycle accident. Marchetti, the principal for Associated Insurance Agencies in nearby North Haven, immediately identified with him.
"I knew I could easily have been in his shoes," said Marchetti, who has been a Gaylord board member and volunteer for two years. "I learned about his previous life, his profession, his family, and his community involvement—and I realized how fortunate I am."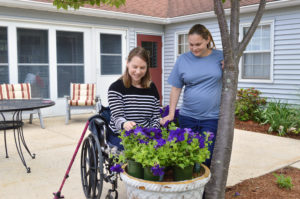 The work done at Traurig House mirrors that of an insurance company after an accident, according to Leigh Golembiewski, manager of process improvement. "Instead of helping someone get their car or home repaired, however, we carefully knit together the many pieces of a person's loss—language, memory, executive function, balance, and physical recovery—to make them whole."
Residents, who typically stay for 4-6 weeks, receive intensive outpatient physical, occupational, and speech therapy five days per week; they then spend weekends at home with family to practice their newfound skills.
Many former residents also attend an annual reunion in September—an event Marchetti volunteers for in addition to his weekly visits to the house. "Everyone talks about their experiences, and how Traurig House impacted their lives," he said. "It reinforces my desire to keep giving back."
Although much of the work at the facility is done by medical professionals, volunteers meet with residents for support, or work alongside them, as Marchetti did with Ron in the kitchen on one visit.
"I realized that relearning the task of preparing a simple meal could be fraught with the risk of self-injury if Ron had not been properly supervised or instructed," he said. "The seemingly mundane tasks that we perform on a daily basis as healthy people are much more difficult after an injury like this."
Traurig House served 41 residents last year, and while insurance covers operating costs, the facility relies on donations for upgrades to the house—which was built in 1988—along with community activities and supplies, including technology such as iPads.
"Everyone talks about their experiences, and how Traurig House impacted their lives. It reinforces my desire to keep giving back."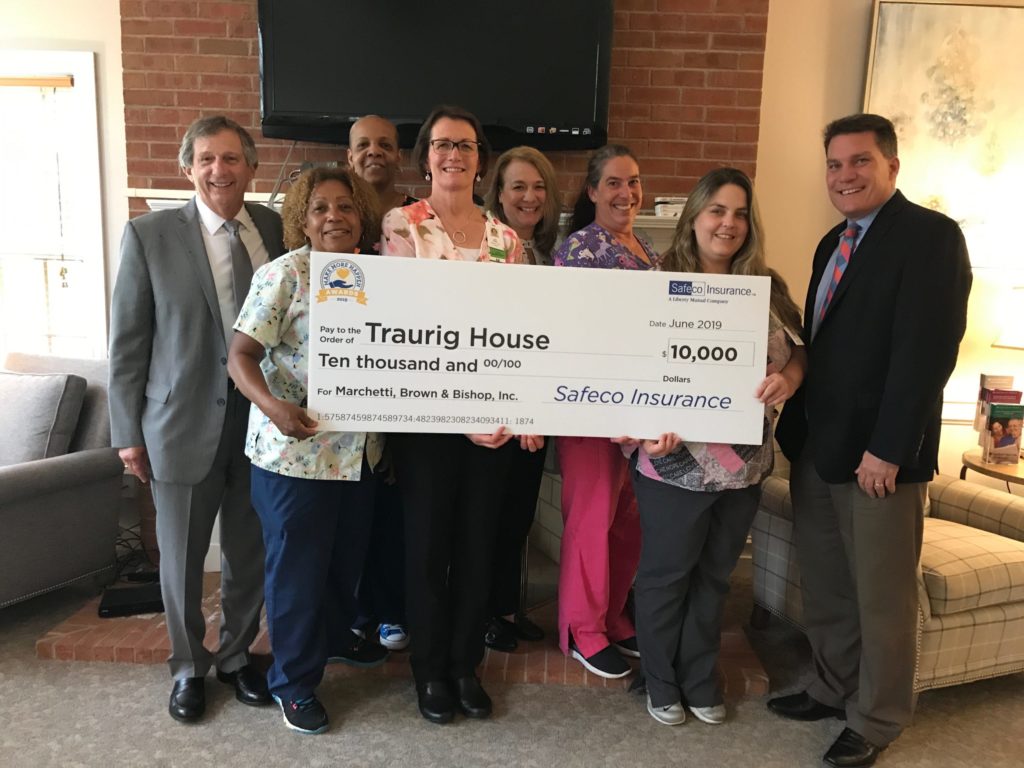 A 2019 Safeco Make More Happen Award will help on that front: The honor comes with a donation of up to $10,000 to Traurig House from Safeco on behalf of Associated Insurance Agencies.
"This generous support will help us upgrade some areas of the house that are in need," Golembiewski said. "And the support of Gus and Associated Insurance Agencies will continue to help our residents get back to the life they deserve."
That's exactly what Marchetti hopes to see. "It's inspiring to see these people strive for success," he said. "That's why everyone involved with Traurig House goes the extra mile."
Learn more about these Make More Happen award winners: