Renae Goodwin first got involved with Camp River Run in 2015 when the nonprofit needed assistance putting on an event. Volunteering at the camp itself—which serves children who are battling life-threatening or disabling medical conditions—was a logical next step.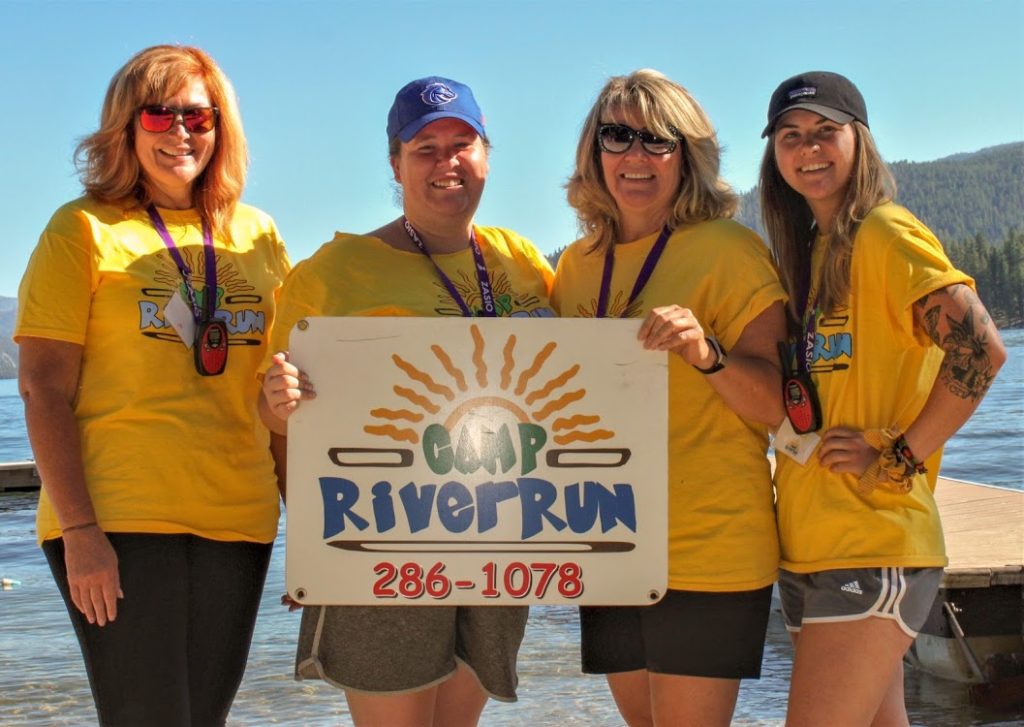 Make that a lot of steps.
"To be honest, my first camp experience was exhausting," said Goodwin, a sales executive with PayneWest Insurance in Boise, Idaho. "The lowest number of steps I had on my tracker over the four days was almost 20,000!"
All those steps were rewarded, however. "At the end of the camp, one child hugged me and asked if I was coming back the following year," Goodwin said. "After that, I jumped in with both feet."
From then to now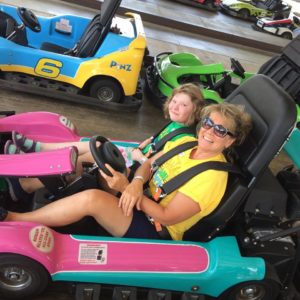 Today, Goodwin is the activities director for the annual four-day outdoor camp in McCall, Idaho, about two hours north of Boise. She puts together the agenda for all four days and then helps make it all happen. It's an 8 a.m. to 10 p.m. job, and then some.
For the children at Camp River Run, though, it's an escape. "We do crafts, water activities, theme nights, and more," said Karen Scott, board president for the organization. "All of our activities cater to those with limitations so everyone can take part. There's nothing like the joy on a child's face when they realize they can be free to just be a kid."
Camp River Run operates one overnight camp each summer, along with several day camps each year. The day camps include trips to the zoo, pumpkin patches, and other activities—one year, a December session included siblings, giving parents time for holiday shopping or relaxation.
All expenses are paid for by the camp; and with as many as 28 kids attending the summer camp and 15-30 taking part in day camps, fundraising is important. Of course, Goodwin and PayneWest support that need as well, taking part in the "Share in the Dream" event and other initiatives throughout the year. Another employee also serves on the board.
A commitment to the camp
It's all part of a strong commitment to community for the agency, which provides employees 40 hours of paid time off to volunteer. That dedication has earned a 2019 Safeco Make More Happen Award, which comes with a donation of up to $10,000 for Camp River Run from Safeco on behalf of PayneWest Insurance.
"I see the difference this camp makes for these kids."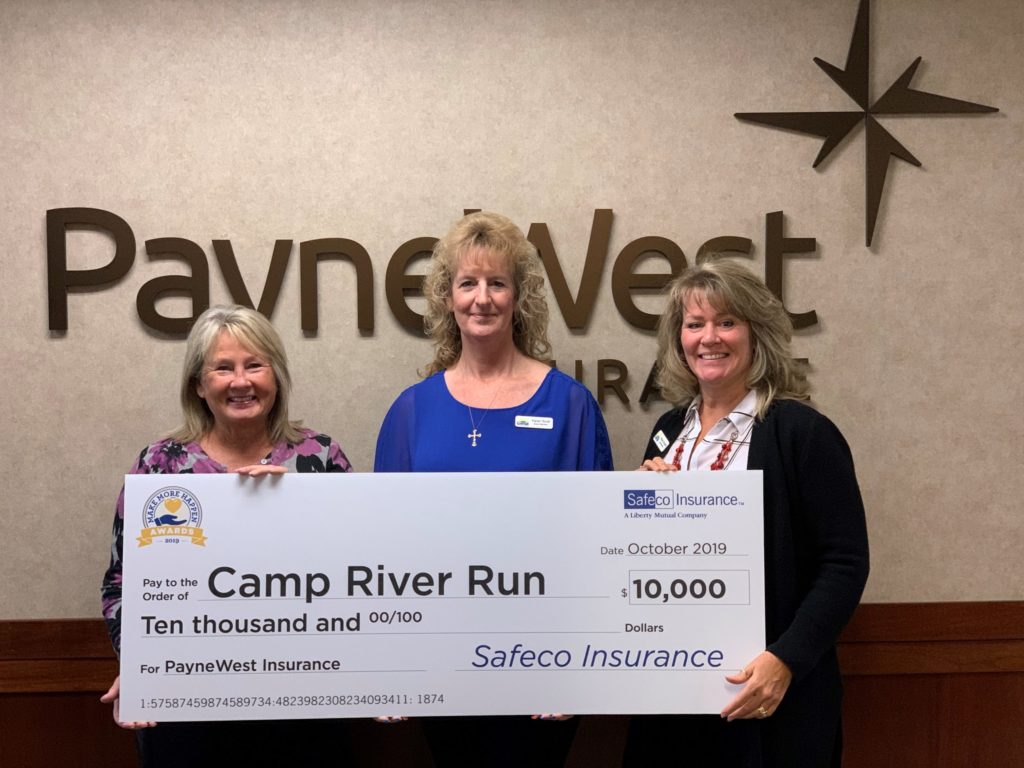 The money could not only help send kids to camp, it could help expand the operation, Scott said. One of the organization's goals is to offer two summer camps per year, one for ages 7-12 and another for those 13-17.
Camp River Run's success wouldn't be possible without Goodwin and PayneWest, Scott added. "From the minute she got involved, Renae has been a 'boots on the ground, get things done' person. We hope she and PayneWest will continue to walk with us on our journey," she said.
Yes, that probably means more steps—but Goodwin is just fine with that. "I see the difference this camp makes for these kids," she said. "They just want to feel normal, and going to camp gives them that chance."
Learn more about these Make More Happen award winners: