For an independent agency to survive for more than a century, it needs the support of its community. But to truly thrive, it also needs to support the community right back.
That has long been the philosophy of Block Insurance, which has been serving Paragould, Arkansas, and the surrounding region since 1914. And the agency's relationship with Mission Outreach of Northeast Arkansas is a prime example.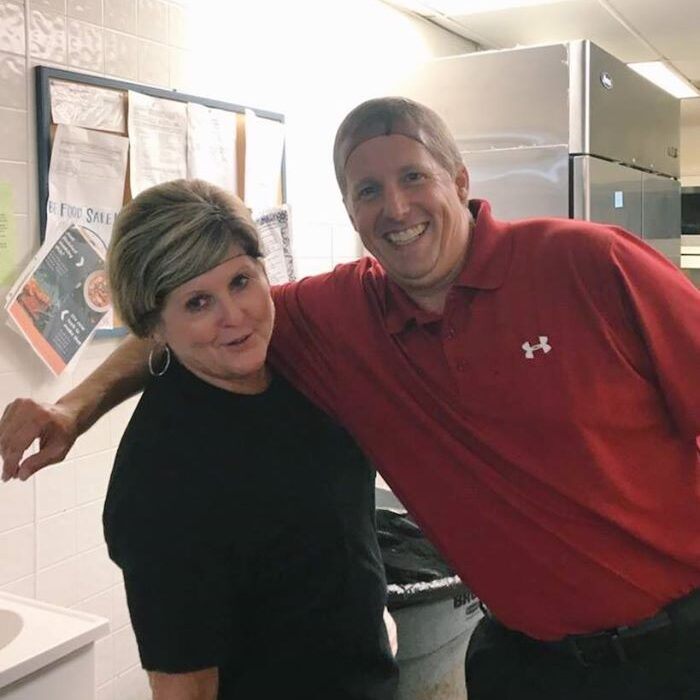 A four-decade relationship
"We have been involved with Mission Outreach for nearly 40 years, ever since they opened in 1982," according to Darla Carter, Block's chief operating officer. "We've advised on insurance, provided volunteer support, and served as a resource for them in any way possible."
The nonprofit equips and empowers individuals to sustain or regain self-sufficiency by providing housing, food, support services, and tools—all aimed at offering a fresh start and new hope.
'Even though it can be heartbreaking, knowing that we're helping to make a difference is heartening.'

—Darla Carter, Block Insurance COO
 "Unfortunately, hunger, homelessness, and mental illness are significant issues in Northeast Arkansas," said Jana Burnett, executive director of Mission Outreach. Last year, the organization sheltered 354 people, served nearly 45,000 meals, and distributed more than 4,800 food boxes; COVID-19 has amplified the need, she added. "We are giving food boxes to clients who have never needed them before."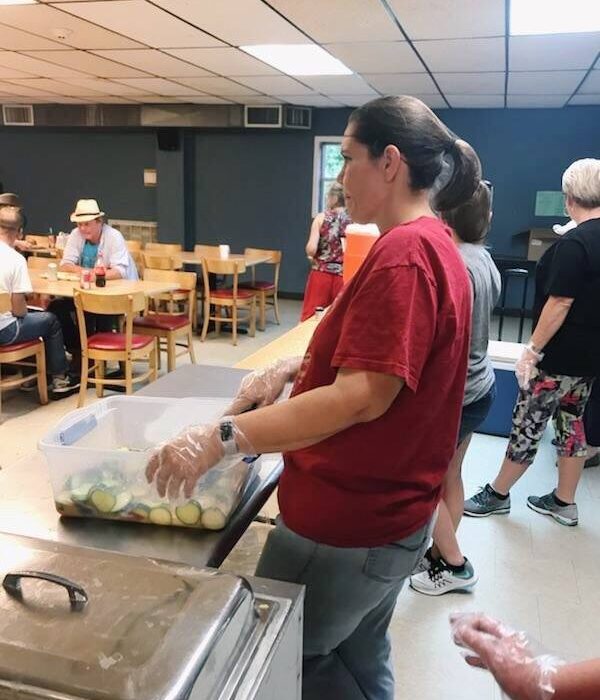 Making adjustments to meet growing needs
The pandemic has forced Mission Outreach to adjust operations; while the facility is currently closed to the public, it is serving to-go breakfasts, lunches, and dinners out of its parking lot. Eventually, a series of life-skills classes is planned in addition to its other services, but for now the focus is on meeting the most immediate needs.
Block Insurance has been forced to change its volunteer approach as well, Carter said. Usually, almost every employee is involved in some way with Mission Outreach—the agency sponsors and serves an annual meal at the center, team members "ring the bell" outside of the local Walmart to raise donations, and offices have held sock drives for the holidays. With most of those activities shut down for now, Block recently ran a "Quotes for a Cause" campaign for the nonprofit.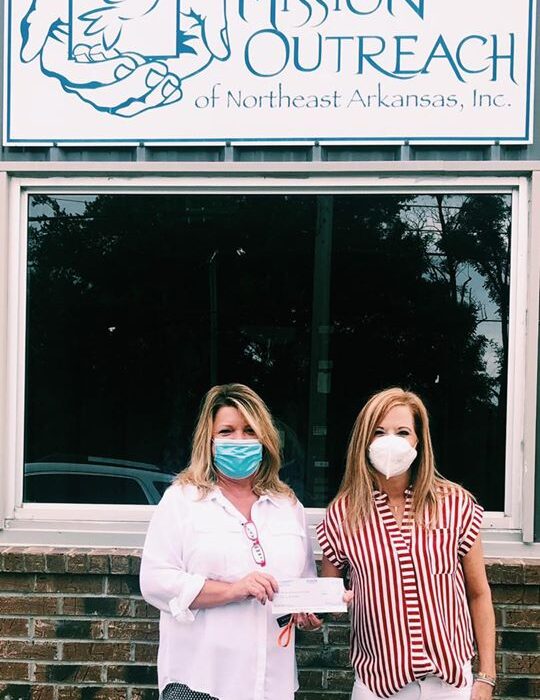 'Serving brings us closer together'
"When it's safe, we hope to be right back to volunteering in person again," Carter said. "Serving brings us closer together as a team. And even though it can be heartbreaking, knowing that we're helping to make a difference is heartening."
Having support from a dedicated company and its people is heartening as well, Burnett said. "Darla and the Block Insurance team take every opportunity they can to volunteer and serve. They look out for us without us even asking."
The agency supports a variety of other causes and organizations as well, and also offers paid time off for employees to volunteer—an overall commitment to community that has earned a 2020 Make More Happen Award. The honor comes with a donation of up to $10,000 to Mission Outreach of Northeast Arkansas from Liberty Mutual and Safeco on behalf of Block Insurance.
"It is our duty to bless others as we have been blessed," Carter said. "We've been doing it for more than 100 years, and we'll continue as long as our doors are open."
Use the Facebook button on the left to share this story and help Mission Outreach of Northeast Arkansas receive a $10,000 donation. Then learn more about the award winners: