As Shane Ragan ran through Fort Benning in Columbus, Georgia, during the final leg of his first "Run Across GA" fundraiser, he teared up thinking of all the soldiers who had trained there over the decades. All the men and women prepared to make the ultimate sacrifice for their country.
And all of the veterans in and around Columbus—including his father and others in his family.
That was the moment he knew he needed to work with House of Heroes.
It's important that we help the ones who volunteer to fight for us.

— Shane Ragan, Ragan Insurance Agency president
Helping with home improvements
The Chattahoochee Valley chapter of the nonprofit recognizes and honors retired military and first responders, as well as their widows and widowers, by improving and maintaining their homes when they are no longer physically or financially able. House of Heroes sometimes provides meals to those in need as well.
"It's important that we help the ones who volunteer to fight for us," said Ragan, president of Ragan Insurance Agency in Columbus, which was founded by his father. "And House of Heroes is always looking to serve our community in any way possible."
Ragan got involved in 2012 after that first running event—and completed four more 260-mile Run Across GA team races in subsequent years to raise funds for the nonprofit. He was asked to join the board in 2016, and still holds a seat today.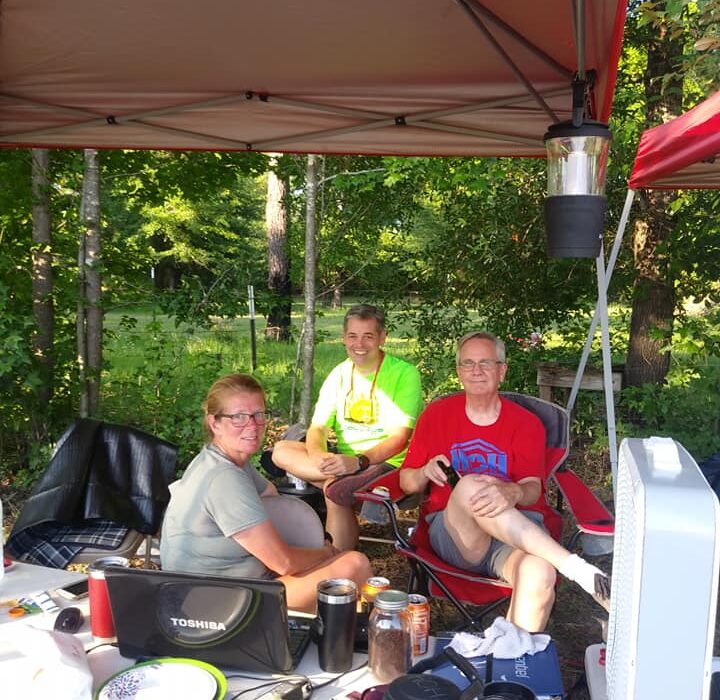 A way to honor their service
The goal each year is to work on at least 50 houses, according to executive director Susan Wood, but House of Heroes regularly exceeds that number. Over the last two years alone, nearly 200 veterans have been helped; since the organization was founded in 2000, it has provided support to more than 1,100 veterans.
"Many military members retired in South Columbus, a lower-income area, back in the 1960s and 1970s," Wood said. "Our founder began House of Heroes as a way to honor the service of our veterans while giving individuals and companies opportunities to volunteer."
An agency effort
Several Ragan Insurance employees are involved in House of Heroes efforts as well, and the agency supports the nonprofit both financially and by spreading the message. Ragan volunteers and sponsors various fundraising events, including golf and shooting tournaments, and features House of Heroes prominently on the agency website. "I encourage just about everyone I know to donate—including those I work with on other boards," he said.
That support is instrumental to the nonprofit's mission, Wood added. "Since Shane joined our board, he has been very involved," she said. "He has given many hours, helped us raise funds, and donated from his own pocket. It's because of dedicated people like him that we can exceed our goals and serve more heroes."
A 2020 Make More Happen Award will enhance that impact. It includes a Liberty Mutual and Safeco donation of up to $10,000 to House of Heroes on behalf of Ragan Insurance Agency.
That's enough to help improve about 10 houses for veterans and their spouses, according to Wood.
"Seeing the joy and appreciation of these homeowners is incredibly powerful," Ragan said. "So many of them think they've been forgotten. Our job is to make sure they aren't."
Use the Facebook button on the left to share this story and help House of Heroes receive a $10,000 donation. Then learn more about these Make More Happen winners: