Hunger and food insecurity were already serious issues across the country well before COVID-19. Now, however, the economic impact of the pandemic has made them even more pronounced—particularly in New Mexico.
"The longer this goes on, the further people will fall behind," said Sonya Warwick, communications officer for Roadrunner Food Bank. "That's very scary when we have so many people on the brink right now."
40 million pounds of food
Roadrunner, headquartered in Albuquerque and celebrating its 40th anniversary, has been helping those vulnerable populations for decades. Last fiscal year, it distributed more than 40 million pounds of food to its partner network of pantries, soup kitchens, shelters, schools, senior centers, and more.
The growing need is just one reason that Jackson Insurance Solutions continues to support the food bank. The Albuquerque-based firm has been involved with Roadrunner for several years, sponsoring food drives, volunteering, and spreading the word in the community.
"New Mexico is one of the most-challenged states in the U.S. when it comes to food insecurity," said agency founder Josh Jackson. "Estimates show 34% of children and 21% of the entire population in our state are likely to experience high levels of hunger. We want to help change that."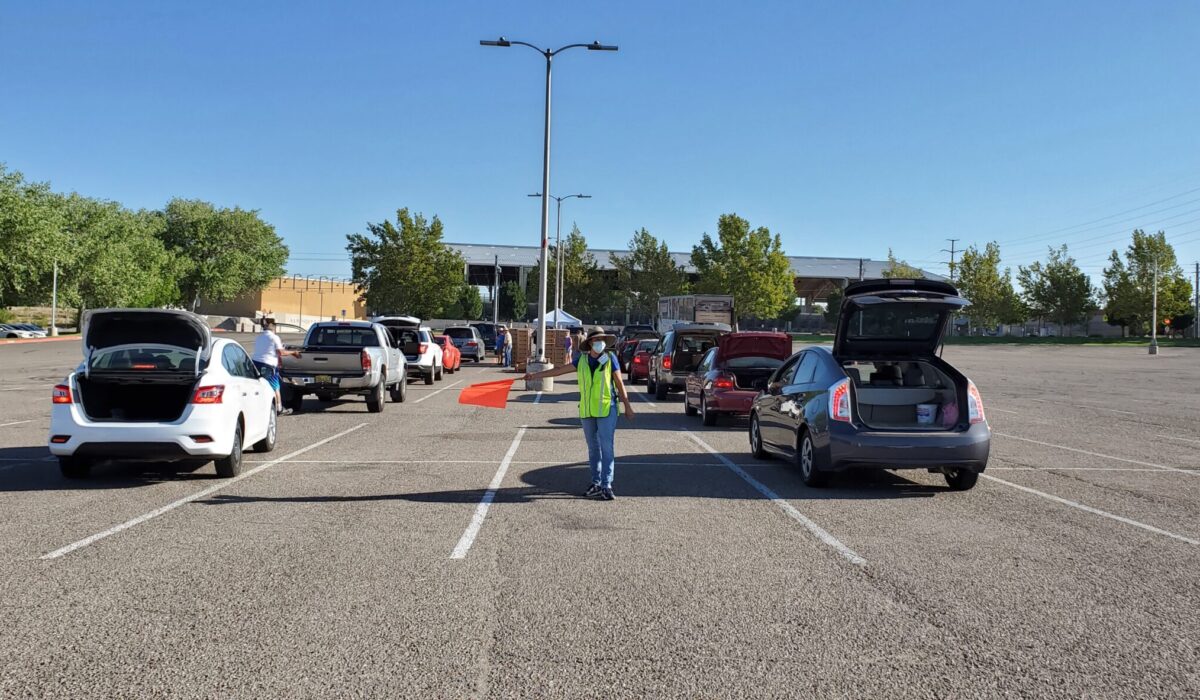 Rallying support
In addition to the volunteering and collection efforts of employees, Jackson Insurance Solutions created a landing page on its website for Roadrunner donations, and also reaches out directly to clients and personal networks to encourage support for various food drives.
"It's really wonderful when people like Josh and his team raise their hands and say, 'We want to raise food for you,'" Warwick said. "They help us build awareness and educate others about our mission."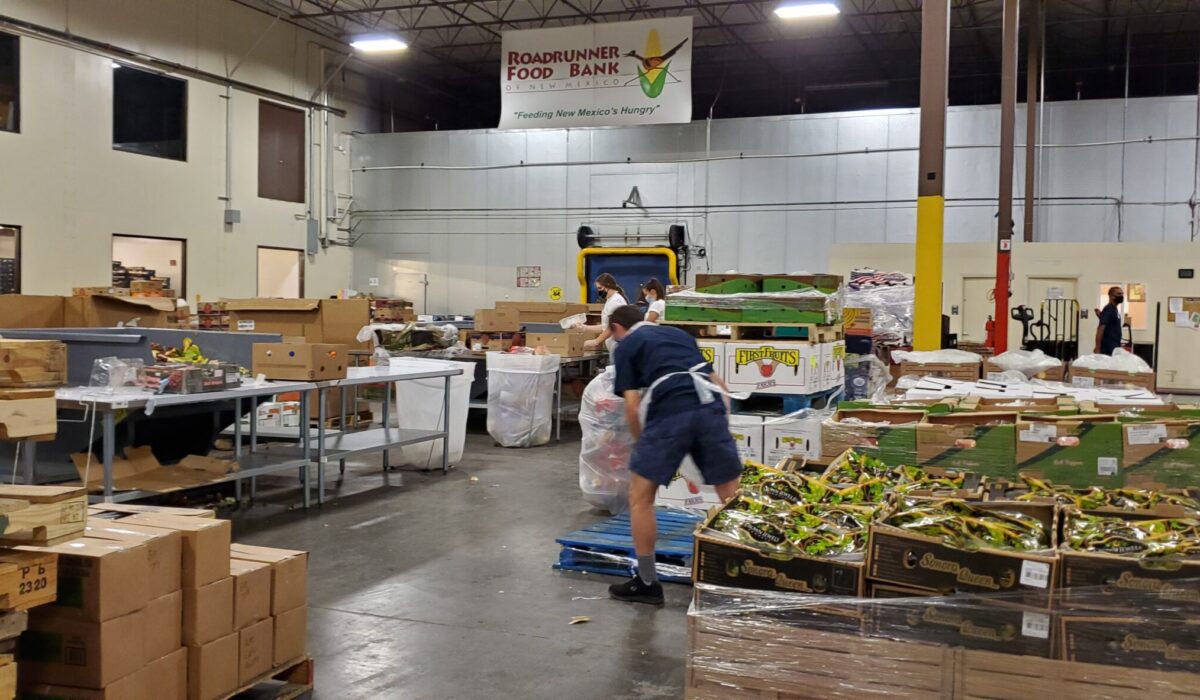 That mission includes serving approximately 70,000 children, seniors, and others across the state every week. And until COVID hit, Roadrunner also operated and supported many farmers-market-style pop-ups that provided individuals with the ability to "shop" for items including fresh produce. For now, those markets are instead offering pre-filled boxes to honor public health orders and social distancing requirements.
"We have to find a way to continue, because some areas wouldn't have access to services at all if not for us and other nonprofits," Warwick said. "And we wouldn't be able to do nearly as much without the help of business supporters like Jackson Insurance."
'New Mexico is one of the most-challenged states in the U.S. when it comes to food insecurity. … We want to help change that.'

—Josh Jackson, founder, Jackson Insurance Solutions
A commitment to community service
The company is deeply involved in the community in other ways, too, including neighborhood clean-ups, volunteering at a variety of organizations, and encouraging employees to take a paid hour at 4 p.m. each Friday to find a way to give back.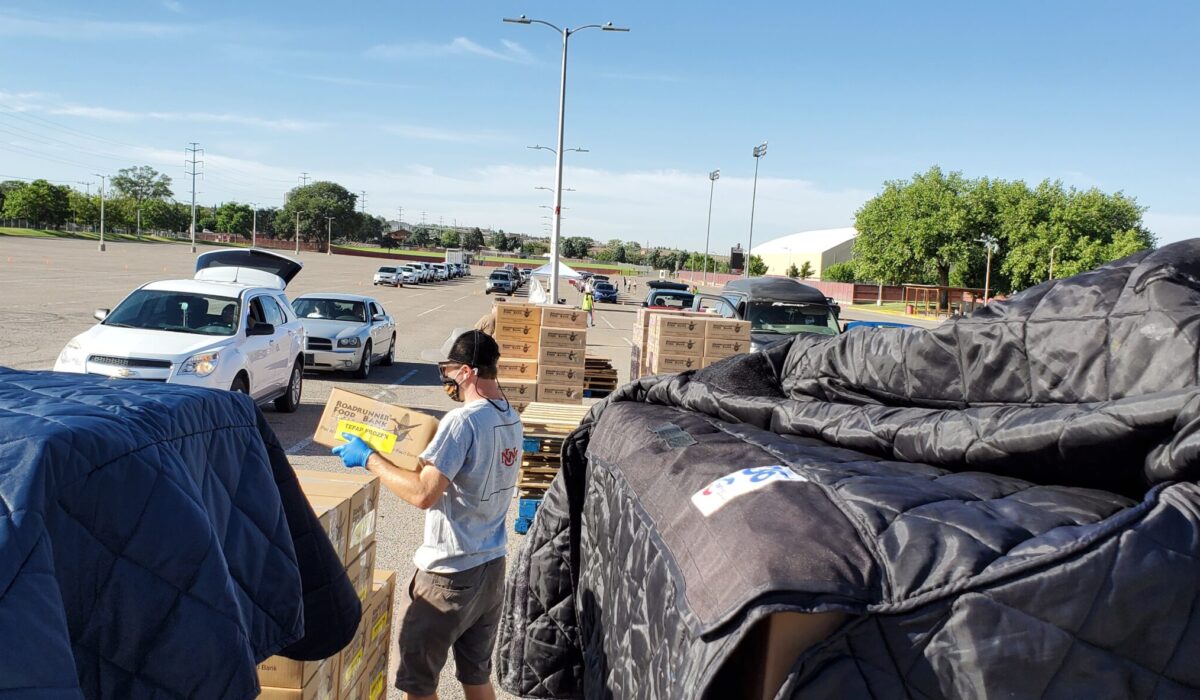 That impact will be amplified with a 2020 Make More Happen Award, which comes with a donation of up to $10,000 for Roadrunner Food Bank from Liberty Mutual and Safeco on behalf of Jackson Insurance Services. Because of Roadrunner's purchasing power and network, that money could turn into as many as 50,000 meals for those in need in New Mexico, Warwick said.
"The huge increase in demand in 2020 means Roadrunner will have the necessary funds to respond in this unprecedented time," Jackson said. "A gift like this has never been more important."
Use the Facebook button on the left to share this story and help Roadrunner Food Bank receive a $10,000 donation.
Then learn more about these Make More Happen Award winners: