Use the Facebook button on the left to share this story and help Concho Valley Regional Food Bank receive a $10,000 donation.
The insurance presentation Ken Roberts made to the board of the Concho Valley Regional Food Bank in San Angelo, Texas, must have been pretty impressive: They asked him to become a member soon afterward.
And today, almost 18 years later, the sales executive for USI Insurance Services in San Angelo is still there. In fact, he's in his second stint as board president for the organization—which distributes over 2 million pounds of food each year to other nonprofit agencies in the area and provides food-filled backpacks for students in need.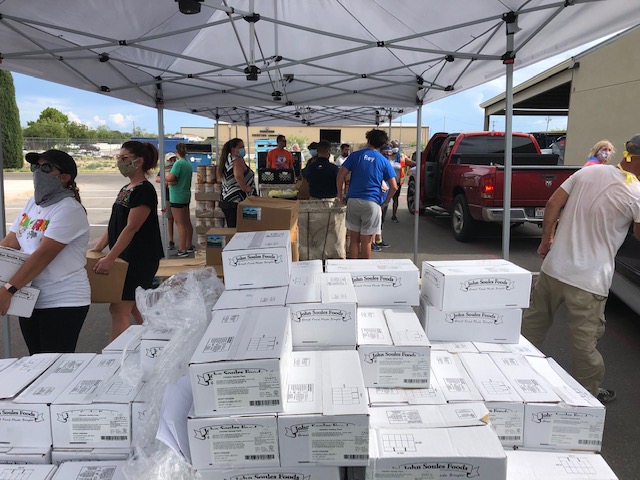 Childhood challenges
It's a personal mission for Roberts, who grew up in a household where both abuse and hunger were all too common. "I was one of five children, so there were a lot of mouths to feed and not a lot of money. I vowed that if and when I had a family to support, they would never be subjected to what I went through."
It's about leaving the world better than he found it, Roberts said, and now that his kids are grown, he has even more energy to channel into serving others.
'In a country as rich as ours, nobody should ever go hungry.'

—Ken Roberts, USI Insurance Services sales executive
The community needs that energy more than ever, according to Lee Pipkin, executive director of the food bank. "Hunger issues are growing with the COVID-19 situation, of course, but we were seeing an upturn even prior to that," he said. "Many of the agencies we support are reporting up to a 25% increase in first-time visitors, and the average number of food packs we provide for students tripled to almost 1,500 weekly."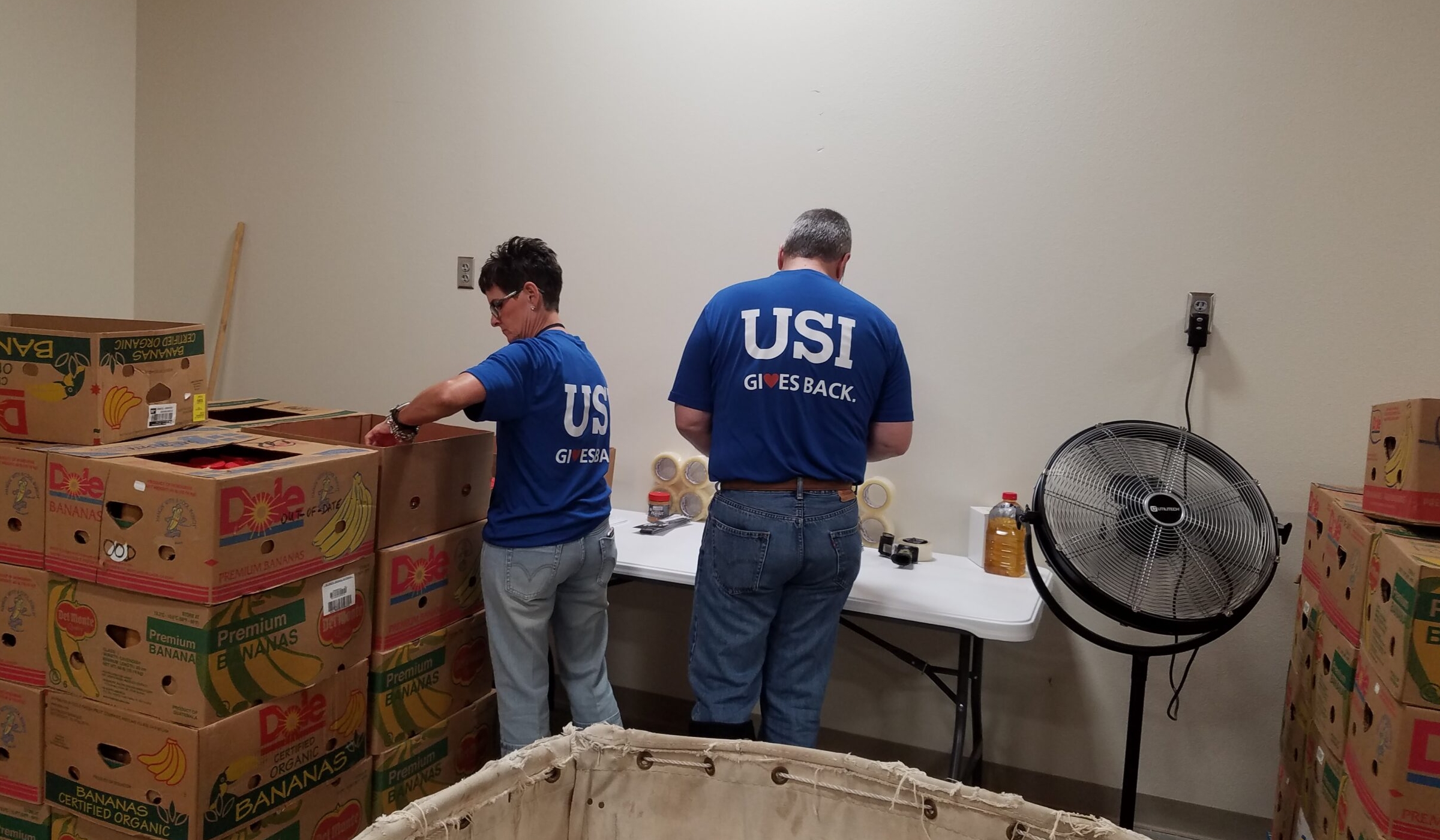 Getting everyone involved
In addition to his board duties, Roberts volunteers at food drives, helps with food distribution, and attends United Way functions as a representative of the nonprofit. And once a year or more, the entire staff of the USI San Angelo office volunteers as a group, sorting food or packing backpacks.
"We are much more like a family than a group of colleagues, and we enjoy the time together," Roberts said. "But we also know what a tremendous difference this organization makes in our region, and we want to help."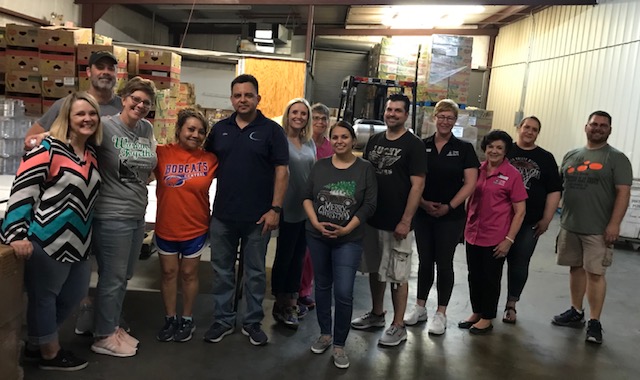 Thousands of meals
The USI team makes a difference, too. "This year, eight USI volunteers came in and worked for 32 hours total—at the standard dollar value for an hour of volunteer time, that alone represents nearly 5,000 meals," Pipkin said. "And, of course, Ken has been a key supporter and board member for close to two decades now."
A 2020 Make More Happen Award will add even more meals to the USI total. The honor includes a donation of up to $10,000 from Liberty Mutual and Safeco to Concho Valley Regional Food Bank on behalf of USI Insurance Services. That would provide 60,000 meals or more for those who need them most.
"The food bank is truly a beacon of hope for the food-insecure families in our area," Roberts said. "In a country as rich as ours, nobody should ever go hungry. Lee and his team are doing everything humanly possible to achieve that outcome."
Use the Facebook button on the left to share this story and help Concho Valley Regional Food Bank receive a $10,000 donation. Then learn more about these Make More Happen Award winners: