Zenity Insurance reached their goal of 500 votes + shares to earn $10,000 for Childhaven, but they didn't stop there. With the help of two additional donors, they tripled the donation to $30,000 to help provide safe shelter for kids. See their feature on page 34 of The Charity Issue of Insurance Journal.
Since it first opened as an emergency shelter for abused and neglected children in 1969, Childhaven has steadily grown from one program to seven, now meeting the needs of more than a thousand children and families throughout the Four Corner's region. Today Childhaven offers the full gamut of services – everything from child advocacy and protection to foster care, therapy and parent education.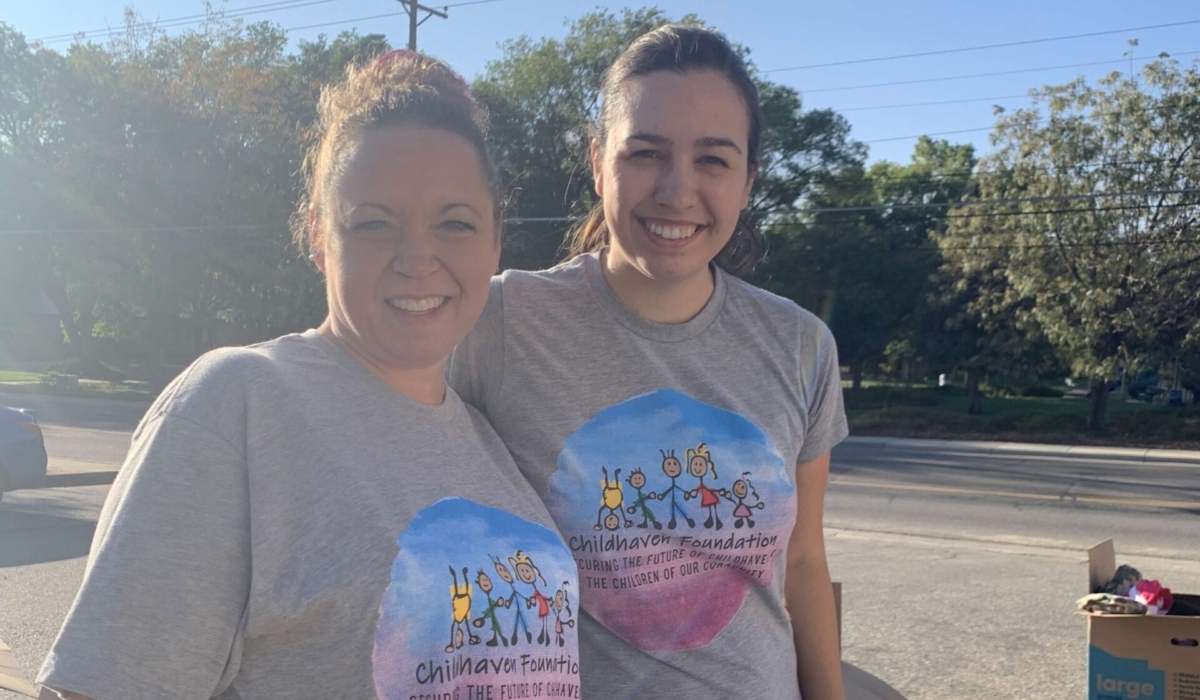 Filling a gap in crisis care for kids
Childhaven filled in a gap left in 1966 when the San Juan Episcopal Mission had to close Farmington's only children's shelter due to lack of funding. The need was severe: after the closure, it was common to see neglected children lingering in bars or roaming the streets in the middle of the night.
Childhaven pulled those children off the streets, giving them a safe place to sleep, eat and heal. From its humble beginnings as an emergency shelter, it has steadily grown, adding new facilities and services over the years, including advocacy for children in distress, a foster care program and court-appointed special advocates (CASA) to help children navigate the court systems.
Supporting vulnerable children also means supporting families. To that end, Childhaven offers free classes to parents and caregivers looking to develop nurturing parenting skills. It also provides therapy and respite care for parents of children with significant behavioral or mental health issues.
"We're committed to our mission of lifting children from crisis to hope, but it takes a wide variety of services and contributions to make that happen."

– Erin Hourihan, CEO of Childhaven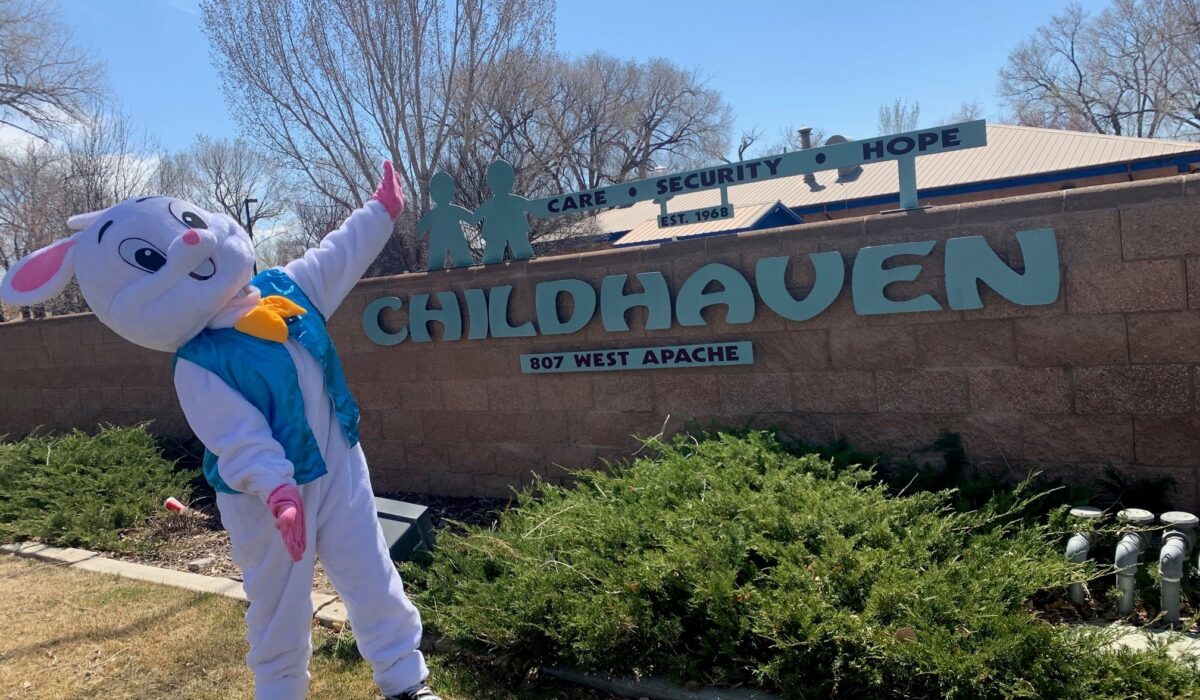 Bringing moments of Zenity to the kids
Over the past couple of years, Zenity Insurance owner Edie Crow has become an ardent contributor to the Childhaven cause.
"I got involved right before COVID shut everything down," says Crow. "Initially I had planned to cook dinner for kids in the shelter once a month, but the pandemic forced us to change things up."
On a few occasions, Childhaven has called on Crow to help when children are brought into the shelter without clothes or personal items. On a moment's notice, she's gone out to buy them what they need on her own dime.
"I grew up in a bad household – a shelter probably would have been a better place for me, so I feel compelled to do what I can to make an unfortunate situation a little brighter for these kids."

– Edie Crow, owner of Zenity Insurance
Crow has also gone the extra mile to make holidays special for the kids – especially important given the added isolation the pandemic has brought.
Last spring, with the help of her daughter, who graciously accepted a starring role as the Easter Bunny, Crow organized an extensive Easter egg hunt, hiding more than 300 treat-filled eggs. Last year, for Halloween, she put together a drive-thru trick-or-treating event for the kids in the strip mall where her agency is located.
"I grew up in a bad household – a shelter probably would have been a better place for me," says Crow. "So I feel compelled to do what I can to make an unfortunate situation a little brighter for these kids."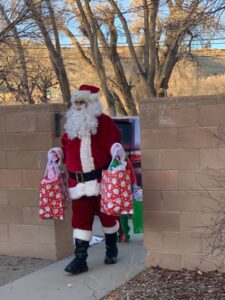 Dasher and Dancer and Prancer and Edie
Santa brings the toys, but who brings Santa? When it comes to Childhaven, that'd be Edie Crow.
For Christmas 2020, Crow delivered Santa and his elfin helper to the children's shelter, along with some seasonal snacks. The kids were thrilled. With COVID restrictions in place, Crow had to stand outside and wave to them through the windows, but it was a joy all the same – for everyone involved.
What does Childhaven want for Christmas? 500 votes on this story would be a wonderful start. Vote by posting a supportive message below or sharing the story on social media using the buttons on the left. Two local businesses – including Zenity's next-door neighbor, Star Collision Center – have offered to match our $10,000 donation if the story hit its 500-vote target. That means Childhaven could receive as much as $30,000! Want to learn more these amazing folks? Visit Childhaven and Zenity Insurance online.