Traci Willis Layne Agency needs your vote by October 7th to win $10,000 for the Livingston Rotary Club. Read about their commitment to improving the quality of life, health and education of the people who live in Livingston.
Tammy Mangrum was born and raised in Livingston, Tennessee – a small town nestled in the verdant valley of the Highland Rim, roughly halfway between Nashville and Knoxville. Having lived and worked in Nashville as an insurance agent for 30 years, she moved back in 2017 to care for an aging parent.
Traci Willis Layne, owner of the Traci Willis Layne Agency, was reluctant to lose a key contributor to a move, so she opened a scratch agency in Livingston to keep Mangrum around. Not only was Layne onboard with Mangrum going home to care for her father, but she got fully behind her when she expressed a desire to give back to the community, donating money and Mangrum's time during the workweek.
Mangrum has served as the Livingston Rotary Club's board president since 2021. Both roles serve the community she loves and calls home.
According to the volunteer care providers, the food the Livingston Rotary Club brought to the table was the clinic highlight. "The food was perfect," says Heather Rhodes, RAM's clinic coordinator. Another volunteer agreed: "We normally receive soggy sandwiches. Don't change the food!"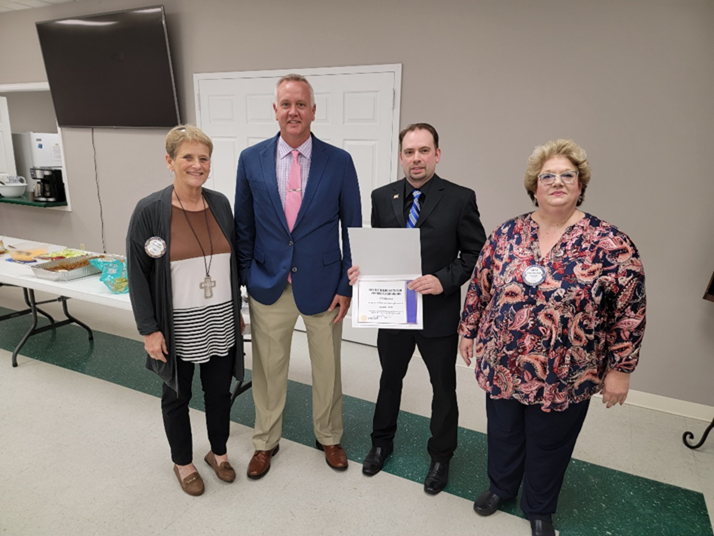 Doctor feed thyself – nourishing volunteer care providers
The health of a community begins with the well-being of its members – and in relatively remote areas like Livingston, quality healthcare can be hard to access.
Livingston Rotary Club has begun addressing that need by organizing pop-up clinics in partnership with Remote Area Medical (RAM), a nonprofit provider of dental, vision and medical care to those in need. In early July, RAM brought seven physicians, six dentists and an optometrist to Livingston for a two-day clinic at the First Baptist Church of Livingston.
The event was well-attended, providing 121 people free medical care and a choice of dental or vision services. Livingston Rotary Club hopes to hold more clinics in the future.
"We normally receive soggy sandwiches. Don't change the food!"

–Mary Ann, RAM core volunteer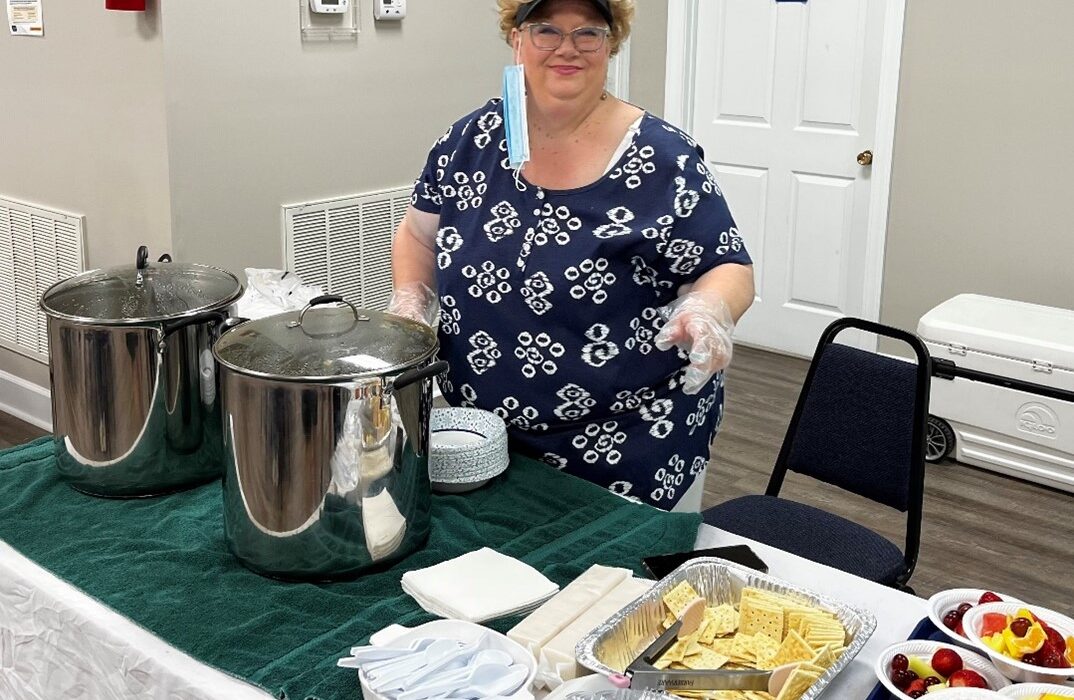 Fly like an eagle – playing golf for college-bound teens
One of the Livingston Rotary Club's biggest events is the Judge Dean Rotary Golf Tournament at the Hidden Valley Golf Course. Held in April, the annual tournament serves as a general fundraiser for the nonprofit.
Once again, Mangrum's food is a major draw. "I spent an entire Saturday purchasing ingredients and making 16 pounds of potato salad," says Mangrum. "My 87-year-old father helped me chop all the veggies."
The tournament raised enough money to fund three $1,000 scholarships for Livingston Academy graduating seniors – as well as $100 Teacher of the Year awards for educators at each of the schools in the Overton County School District.
"I spent an entire Saturday purchasing ingredients and making 16 pounds of potato salad. My 87-year-old father helped me chop all the veggies."

– Tammy Mangrum, Traci Willis Layne Agency commercial director